Although the world can be a tough place, it is still better than some of the virtual environments you explore. Sometimes it is a case of survival of the fittest, especially when it comes to smartphone survival games. This type of game is well suited for portable devices, and it can be fun to see if you can safely guide someone to success – although, in my experience, it usually ends in their demise. However, I still prefer these games to the alternatives.
We've compiled a list of the best mobile survival games for those of you who want to test your ability to endure zombie outbreaks, desert island abandonment, and exile. We ventured into the woods, took numerous risks, and returned safely using the greatest mobile survival games.
Also Read
Roblox Promo Codes List May 2022 – Free Items and Clothes
Idle Heroes Redeem Codes May 2022: Free Gems
Pokémon Go promo codes May 2022 freebies and bundles
Without further delay let us introduce you to the best survival games on mobile.
The best Survival games on mobile
LifeAfter
It can be difficult to survive in the world, with zombies in many different places – cold mountains, hot deserts, or humid jungles. A good thing about LifeAfter is that you don't have to try to survive alone.
You can make friends, which increases your chances of both of you making it. But be careful who you trust – they might betray you. And it's not just about avoiding zombies; you also need to get food and build a shelter to protect yourself from anything else that could kill you.
Ark: Survival Evolved
This time, we're travelling back to a time before people existed on the planet. Ark: Survival Evolved transports you to a world overrun by dinosaurs. If you thought survival at Scout's camp was difficult, you're in for a nasty shock with this one. To be honest, if there was ever a time to shout 'I'm a survivor,' this is it.
And chances are you're actually alone, so nobody is going to tell you to quiet up – though a dinosaur may do so by eating you. Ark contains all of the usual components of a survival game — you must hunt for food and materials and establish a camp. Additionally, you must adapt your clothing, as the cold and heat are just as likely to kill you as a dino — great fun.
Don't Starve: Pocket Edition
In all seriousness, Don't Starve is an excellent pick for a survival game, and the mobile adaptation is rather fantastic. You take on the role of Wilson (is this deliberate, or a lucky coincidence?) and find yourself trapped in the forest, completely alone and with few to no resources.
You must dig deep, chop down trees, forage for food, and endure the elements. Don't Starve: Pocket Edition is a delightful game filled with risky circumstances and numerous monsters out to ruin your day – don't let them. Bring out your inner Bear Grylls and navigate your way through this bizarre area, unravelling its mysteries along the way.
Stormfall: Saga of Survival
It's not always about post-apocalyptic environments and zombies. Sometimes it's nice to forget about the wandering dead and go back to a time when you were exiled by a group of angry people. I realize this is still a bad situation, but at least there are no zombies.
In Stormfall, you must do whatever it takes to survive while establishing a new life in exile. You must stave off hunger, survive the elements, make weapons, and understand what it really means to be a survivor.
Live or Die: Zombie Survival
This is a survival game set in a post-apocalyptic world with an absurd number of zombies. Your goal is to gather supplies, create your gear, and bash some brain eaters. This is a survival of the fittest game, which means you must build a base to keep the brain-loving zombies out, and also a fortress to keep your other survivors out.
Because it is a dog eat dog world out there, the only option is to live or die. Make your selection. choice.
Crashlands
Crashlands is an amazing game that has so many different gaming features. You can find role-playing games, survival games, action games, adventure games, and even monster collecting. The story follows an interplanetary truck driver who becomes stuck on an exotic world. Your mission is to combat bad men, establish a base, locate and deliver misplaced packages, and ultimately defend the world from evil.
It's extremely detailed, features over 500 craftable items, and even allows you to tame monsters to fight alongside you. Because you will not perish if you do not engage in activities such as eating, purists may not love this one as much as others. However, the creature hunting, item collection, home construction, and item making features are all present and superior to those found in the majority of other games. Additionally, there is cloud-saving support and accomplishments. Additionally, it is reasonably priced and is one of the most unusual survival games available. This one is also free if you have a Google Play Pass.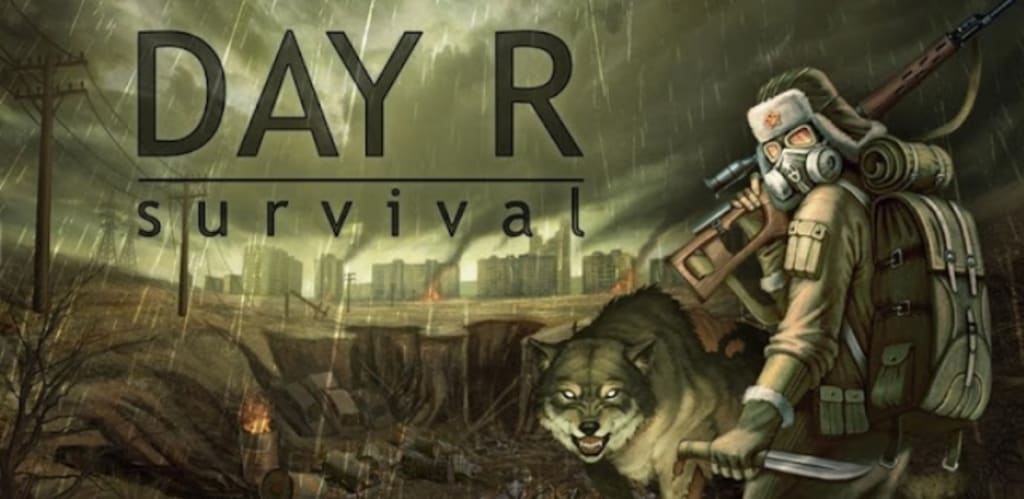 Day R Survival
If you're looking for a freemium survival game with a bit more depth than the average offering, Day R Survival is definitely worth checking out. With its massive open world to explore, huge array of items to discover and excellent survival mechanics, it's a great game to sink your teeth into. Plus, its RPG-style progression system ensures that there's plenty of replay value here.
The Escapists 2: Pocket Breakout
The Escapists 2 is a strategy simulation game that incorporates aspects of survival. Players begin as incarcerated offenders with the ultimate objective of breaking free from prison. To accomplish this, players must devise a strategy, construct the necessary items, and gradually make their way out.
However, you must also attend to chow and appear at prisoner counts in order to avoid being apprehended. It's a fun game that doesn't quite fit the survival genre, but there's enough survival here to warrant inclusion on our list. The Escapists 2 costs $6.99 and includes no in-app purchases or advertisements. Both The Escapists 2 and its predecessor are available through Google Play Pass.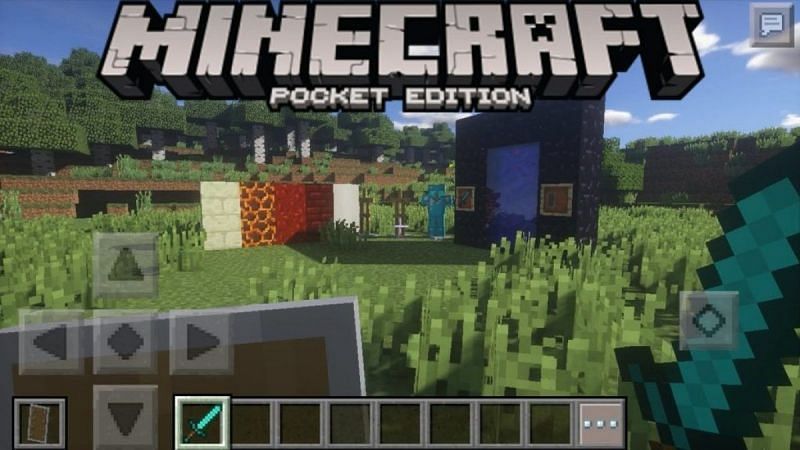 Minecraft: Pocket Edition
We can't miss Minecraft in this list of survival games. Whether we like it or not, we've all been around pounding trees, extracting ore, and shaving sheep. Minecraft is an excellent game for both testing your resolve and simply chilling – there is no pressure here, just chill vibes, cool air, and a plethora of farm animals. At least until dusk, when zombies, spiders, and creepers, oh my, begin to appear.
Seriously, it's an excellent game to play if you're not in the mood to ponder. At times, all you want is to exist, and this game enables you to do so. Additionally, we have a lot of instructions, such as Minecraft diamonds and Minecraft houses, if you require assistance. Additionally, if you're looking for more games like Minecraft, check out our selections for the best similar games on Switch and mobile.
That concludes our list of the top mobile survival games – may the chances always be in your favour. If you're looking for a journey filled with rainbows, sunlight, magic, and unicorns, peruse our joyous lists of the finest Mario and Disney games. Continue to incorporate these into your world and fill your life with happiness.