Finally, Samsung TV Plus is available on mobile devices! Samsung customers will be able to watch news, movies, sports, music, and other kid and family-friendly content via the free, ad-supported streaming video service.
Samsung TV Plus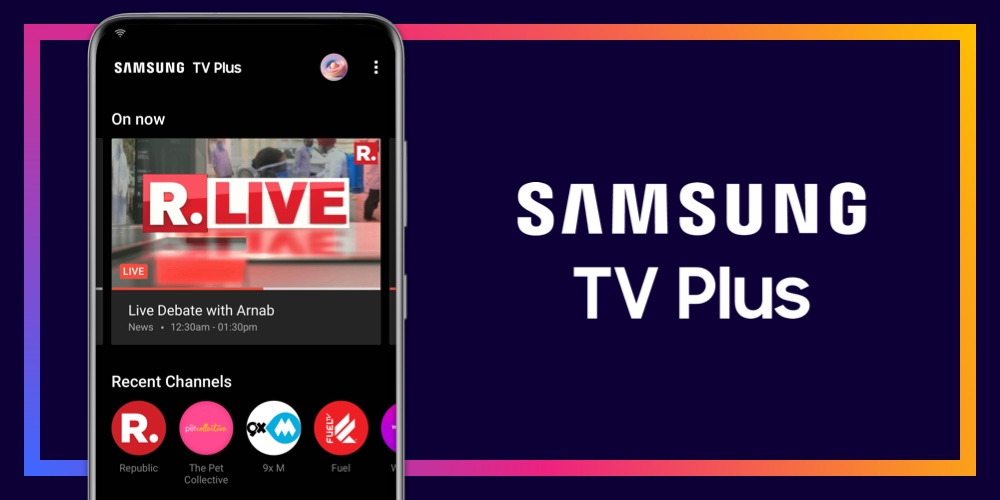 According to the official Samsung website, customers can now utilise the feature wherever they want because it is now integrated inside their phone. Three characteristics to keep an eye out for on the new Samsung TV Plus.
Live:
This page provides users with access to all of the live channels currently accessible in the app. Users can effortlessly scroll up and down to view the many channels accessible. Additionally, users can scroll left or right to view the channel schedule.
Users can then access detailed information about the shows, upcoming schedules, and set reminders by tapping the logo.
Discover
Users can browse curated live channels, curated video on demand content such as movies and series, and even recently watched channels on this tab. Users can add titles to their watch list and can choose to have the following episode automatically watched.
My tv Plus
This area allows users to access their favourite channels, watch previously scheduled reminders, and a list of other VOD content they may choose to continue watching.
Devices and Location availability of Samsung TV Plus Mobile
At the time, the Samsung TV Plus mobile is only available in the United States of America.
Samsung TV Plus is also currently available on a variety of televisions. Additional information on the TV version may be found on the official Samsung TV Plus page.
Currently, the service is only accessible for the Samsung Galaxy Note 10, Galaxy Note 20, Galaxy S10, and Galaxy S20.
Samsung TV Plus Specifications
Some functions will be accessible only to users that are logged into their Samsung Account:
Continue Watching
Recent Channels and Favorite Channels
Watchlist and watch reminders
Edit Channels
To view the whole channel lineup, click here.

How to Add and Remove Channels on Samsung TV Plus
To edit channels, follow the steps below.
Select My TV Plus and then click on the three dots in the top right corner of the screen.
Select Settings.
Select Edit channels from the menu and browse the list of available channels.
Scroll down the list of channels and click on the channel's switch to the right.
When finished, simply click back.
While Samsung has been known to compete with Apple on several fronts, such as smartphones and other electronics, it appears as though the business is also battling on other fronts.
With Samsung TV Plus being available on mobile, an increasing number of consumers may finally test the service and determine if it is truly worth it.

Read More | After a privacy backlash, Apple has decided to postpone controversial child protection features