In a move that has been predicted for a while, it has been reported that Apple is working on a headset that will have augmented reality and virtual reality capabilities. And Apple's AR/VR headset may need an iPhone or Mac to process data. One of the most important aspects of any headset is the processor that powers it, and a new report from The Information indicates that Apple's headset could offload a lot of the heavy processing to a connected iPhone or Mac.
In the article from The Information states that Apple's AR/VR headset is designed to rely on another device, and may have to offload more processor-heavy tasks to a connected iPhone or Mac. Apple's
As a result, while the new chip is not expected to include Apple's neural engine, which is responsible for artificial intelligence and machine learning, it is reportedly designed to be more efficient at wirelessly transmitting and receiving data as well as compressing and decompressing video. This makes sense given that the headset is intended to stream data from another device rather than performing the heavy processing itself.
An enhanced battery SoC
According to The Information's sources, it's designed to be as power-efficient as possible to maximise battery life, which might be accomplished by deleting unneeded bits of the chip or streaming data from another device. There has always been a delicate balance between battery life and performance/capability in wearable devices, such as a watch or pair of glasses. The first Apple Watch delegated numerous functions to a connected iPhone, though Apple gradually improved the onboard processor to the point where it could perform many of them.
If the concept of Apple's headset requiring a separate device sounds familiar, it's because of this 2020 Bloomberg report, which stated that earlier versions of the headset were intended to work with a separate "stationary hub, which in prototype form resembled a small Mac," until Jony Ive stepped in and said it should be self-contained, and Tim Cook agreed.
Ive is no longer employed by Apple, but that does not mean the company will revert to a large or stationary hub: According to The Information, the AR/VR headset retains its own CPU and GPU and may be able to interface with a phone or tablet or even operate in a rudimentary stand-alone mode. Certain Apple gadgets, such as the Apple Watch, can still perform basic functions when the battery is low.
Additionally, The Information adds that the device would feature a "unusually enormous" image sensor that is the size of one of the headset's lenses and was apparently difficult to construct. It has not been revealed in prior leaks, but the publication reports that it is intended to "capture high-resolution visual data from a user's surroundings for augmented reality".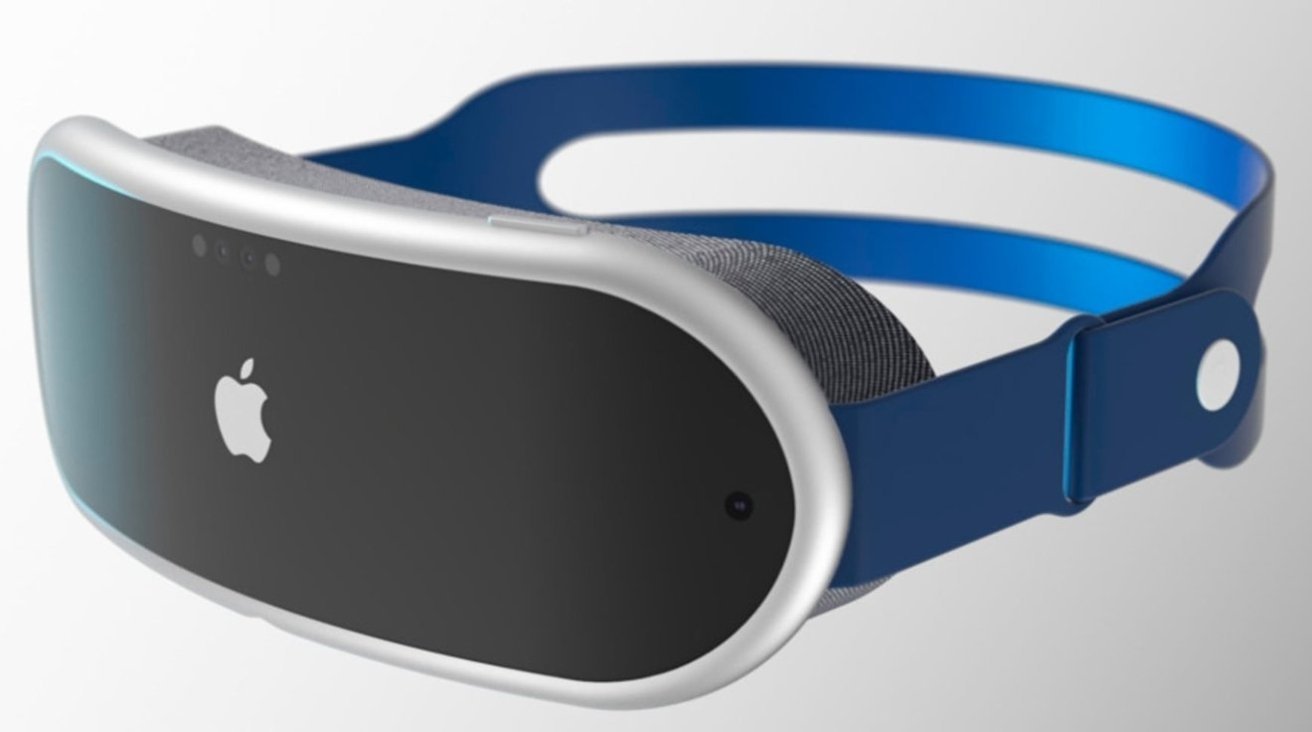 That could be advantageous given that the headset is reportedly both an AR and VR device because it's difficult to do VR without completely obscuring the user's view, and impossible to do AR without the user being able to see the outside world, the image sensor could be used to provide a view of the user's surroundings from within the headset — similar to Oculus' passthrough view, but perhaps at a higher resolution.
While reports of Apple developing an augmented reality device have circulated for years, the concept is only now gaining traction. Ming-Chi Kuo, a renowned analyst, anticipated that a "helmet-type" headset would be available in 2022, but The Information reports that the specialised processors for the headset will not be ready for mass production for at least a year.
If that is accurate, even the best-case scenario would require an exceptionally short turnaround to get a product out the door by the end of 2022, though that may still be achievable if the initial version is targeted at developers or a small number of early adopters. According to The Information, the slimmer eyewear type might be released as early as 2023, while Kuo anticipates mid-2025. Unlike the "helmet-type" headset, the glasses device is said to be dedicated to augmented reality.
Regarding the headset's functionality, Apple CEO Tim Cook has previously gushed about how augmented reality could "change the way you work, play, interact, and learn" and enable users to have "improved" conversations. Apart from that, we have no idea what kind of AR/VR capabilities or interface the business intends to install. Without information, it's difficult to tell whether the device's need to offload work to another device is a quirk of early models or a design decision that will endure for years.
Read More | Apple will finally ask for your permission to target you with ads in iOS 15